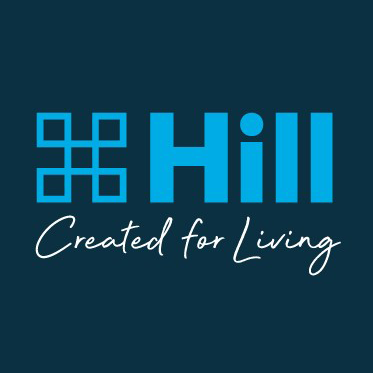 Hill
The Power House, Gunpowder Mill, Powdermill Lane, Waltham Abbey, Essex, EN9 1BN
A company building on continued success 
Hill is one of the most highly rated housebuilders in the UK and have been going from strength to strength in recent years. This culminated in the company winning our WhatHouse? Housebuilder of the Year award in 2015, regarded as the most prestigious award in the housebuilding industry. Named after its founder Andy Hill, this private company began business in 1999 and builds new homes across London and the South East.
Hill presents itself as a housebuilder you can trust and place an emphasis on sustainability and affordability in regards to its housebuilding practices. As part of those practices, it also takes part in many regeneration schemes for communities that have been neglected and works in close partnership with housing associations and local authorities. 
Size 
Hill employs around 350 staff with their head office in Waltham Abbey. It has regional offices in Bicester, Cambridge, Crawley and Norwich and is seen as an ambitious company with plans to substantially expand their business in the near future. In the 12 months leading up to May 2016, the company built around 1,500 new homes in London and the South East. It aims to double this number in the next five years. 
Types of houses built
The company builds a wide range of house types whether it's affordable first-time buyer homes or large, luxurious new developments. Hill's profile is of a company that always designs distinctive new build homes. It has studio apartments in the heart of cities to five-bedroom family homes in a countryside setting. You'll find its portfolio includes new homes set within refurbished, historic buildings. It also builds new homes designed for the older generation as part of its Third Age range of property developments.
Locations 
Hill constructs new houses across London and the South East including counties such as Berkshire, Surrey, Hertfordshire as well as East Anglia. Almost half of its completed new build properties have been constructed outside London with Cambridge and Oxford, in particular, being areas where it is looking to further expand their existing portfolio.
Affordability schemes
A number of its properties are available to purchase through Help to Buy which means after first-time buyers and movers put down a 5% deposit, they receive a government loan of 20% to add to that deposit which then allows the homebuyers to have a 75% mortgage. The 20% equity loan is interest free for five years.
WhatHouse? Awards 
Hill has won a number of prestigious awards in recent years including our own coveted WhatHouse? Housebuilder of the Year 2015 award, among eight in that event alone that year. This follows on from winning a number of Whathouse? Awards in previous years. Some of the other Whathouse? Awards Hill picked up in 2015 include:
Best Medium Housebuilder Gold
Best Development Gold
Best Sustainable Development Silver
Best Brownfield Development Gold
Best Starter Home Scheme Bronze
More details can be found on their WhatHouse? Awards dedicated page
Home Builders Federation Satisfaction Survey
Hill achieved a four-star rating (out of five) in the latest Home Builders Federation Satisfaction Survey. This was from a sample size of 98 respondents. 
Environmental credentials 
Hill makes a point of incorporating sustainability into its housebuilding designs. As part of its green credentials, it says it is dedicated to delivering zero carbon homes by the end of 2016. Two of its developments, Park View and Lakewood won Bronze awards at the Considerate Constructor Scheme National Site Awards 2016. Its Environmental Management System has been accredited the ISO14001 standard.
Hill by Area
Browse the latest new homes by Hill nationwide