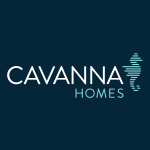 Cavanna Homes
Cavanna House, Riviera Park, Nicholson Road, Abbey Gate, Devon
Building Fantastic New Homes Across the South West

A family business building new homes in Devon and across the Westcountry.

For over 87 years this family business has been building fine new homes in an exceptional area.

Today, and with thousands of new homes to our credit, the company is still family owned and managed, but is now assisted by a large team of specialists who share our passion and commitment to detail, and dealing with customers on a close and personal basis.

Cavanna Homes by Area
Browse the latest new homes by Cavanna Homes nationwide