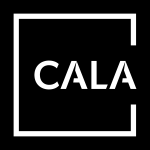 CALA Homes
Adam House 5 Mid New Cultins Road, Edinburgh, Midlothian, EH11 4DU
Scotland's housebuilder with a rich heritage
CALA (The City of Aberdeen Land Association) Homes has a heritage going back over 100 years and can claim to be the first Scottish company listed on the London Stock Exchange. Starting out in Aberdeen, the company gradually expanded south to places such as Glasgow, Edinburgh and then across England. It's now regarded as a leading player in the UK housebuilding industry. CALA Homes aims to provide high quality, luxury new homes in sought-after locations.
CALA is well-known and highly-regarded for the quality and design of its new homes. A number of its developments have won awards with its new homes often featuring traditional designs combined with the latest in home comforts and highest specification throughout.
Size
CALA is the UK's most upmarket homebuilder (having the highest private average selling price of the top 10 major UK homebuilders). In 2014, the company bought independent luxury housebuilder Banner Homes and announced plans to double the size of its operations by 2017. CALA Homes have two regional head offices, one in Scotland (Edinburgh) and one in England (Buckinghamshire). They also have regional offices in Falkirk, Solihull, Welwyn Garden City, Westhill (Aberdeen), Farnham and Staines. In 2015, it sold 993 new homes and has plans to sell around 2,000 new build properties annually by the end of the financial year in 2017.
Types of houses built
CALA builds an array of new homes from waterfront apartments in the heart of cities to rural properties. These new homes are at the higher end of the property market often being larger, luxurious properties which reflect the affluent locations they rest within.
Locations
CALA predominately sells homes in the north, west and east of Scotland, and in England; the Home Counties, the Midlands, London, Chiltern and Thames regions. It aims to provide premium product, for an equity-rich and financially resilient customer base who seek the most desirable locations.
Affordability schemes
CALA offers a part-exchange scheme where the homebuilder effectively acts as a buyer for your property. The company says that the price it offers home sellers will "reflect the advised saleable price of your home". Almost a third of CALA Homes buyers take advantage of this service. The company also has special offers or incentives available, which could mean buyers having their stamp duty or legal fees paid or even getting additional help regarding the deposit required.
WhatHouse? Awards
CALA Homes was 'Housebuilder of the Year' at the WhatHouse? Awards 2013 and won the Silver award for Best Medium Housebuilder at the WhatHouse? Awards 2014.
Home Builders Federation Satisfaction Survey
For the 2015 Home Builders Federation Satisfaction Survey, CALA Homes received a five star rating for the seventh year in succession. In relation to buyers being asked how satisfied they were with the quality of their CALA home and if they would recommend CALA to friends and family, the company scored a satisfaction rate of over 90%.
Environmental credentials
CALA Homes is aware of its responsibility as a housebuilder towards the environment and therefore only buys land in consultation with local communities and relevant groups. The company also maximises the use of natural resources in the planning of its homes in order to provide long-term sustainable developments, which have minimum impact on the surrounding environment.
CALA Homes by Area
Browse the latest new homes by CALA Homes nationwide