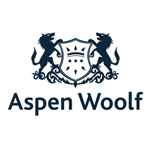 Aspen Woolf
The Wenlock, 50-52 Wharf Road, London, N1 7EU
At Aspen Woolf we specialise in identifying wealth building opportunities in both the UK and across the globe through smart, safe and secure investment.
As an independent property advisory, our aim is to offer a truly dynamic portfolio of international properties and investments, with strong capital growth and high cash flow income.
Whether you are looking to invest in student housing, apartments around the globe, or new 'hot-spots', you can rest assured we have done research to always provide the best investment opportunities for all needs.
With an international presence and a multilingual team we're able to cater for every client, on every continent, on every project. Never forgetting our clients' success is our success.
Aspen Woolf by Area
Browse the latest new homes by Aspen Woolf nationwide